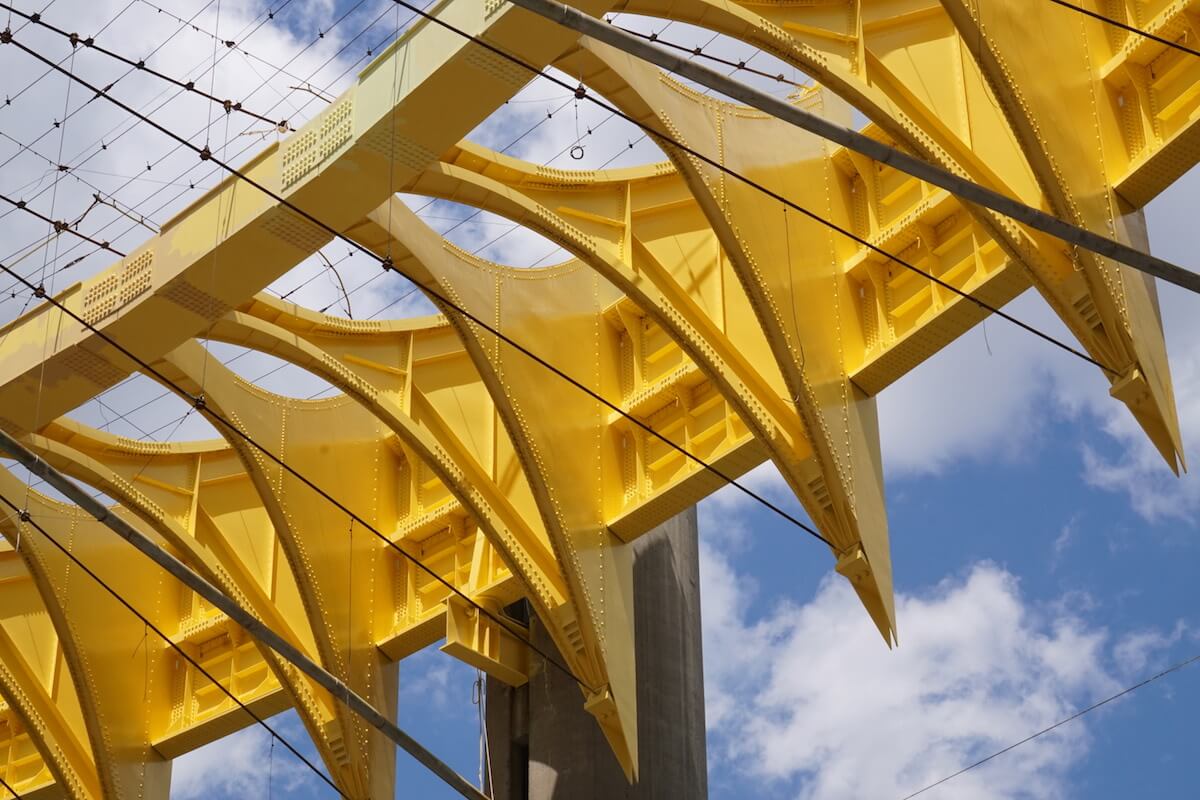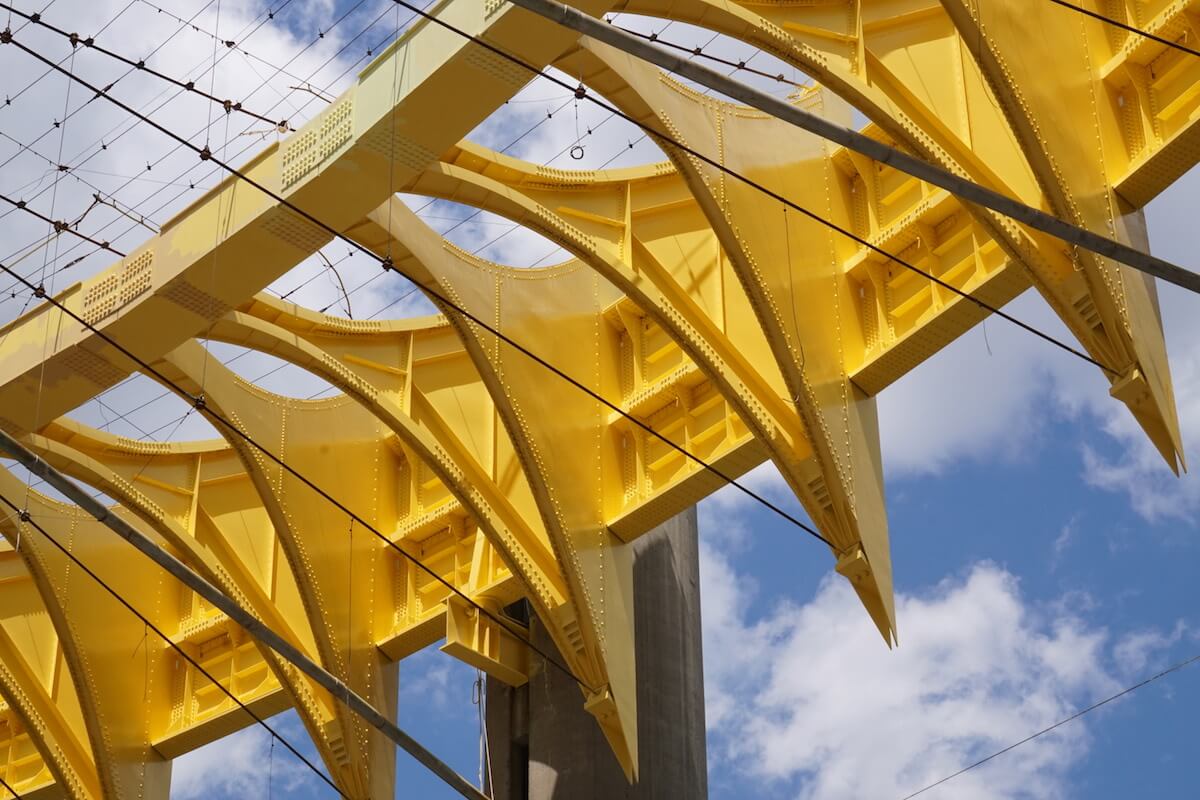 The Project
The New York Structural Steel Painting Contractors Association, in conjunction with the New York City Parks department, is proud to announce a partnership which will help restore grace and beauty to one of New York's most recognizable landmarks — The 1964 World's Fair Tent of Tomorrow.
Flushing Meadows Corona Park was the site of the 1939/1940 and the 1964/65 World's Fairs. The 1964/1965 Fair's themes — "Peace Through Understanding" and "Man's Achievement on a Shrinking Globe in an Expanding Universe" — were epitomized in the design of many of the Fair's pavilions.
The New York State Pavilion is one of the best examples of this futuristic style. Designed by architect Philip Johnson and Engineer Lev Zetlin, it consists of three components: the Tent of Tomorrow, elliptical in plan, has sixteen 100-foot columns, which support what was at the time of the Fair the largest cable suspension roof in the world; three Observation Towers measuring 60 feet, 150 feet, and 226 feet high; and the Theaterama (now the Queens Theatre).
The Tent of Tomorrow's various exhibits included a Fine Arts Gallery with paintings from the Hudson River School, and a New York State Power Authority display featured a 26-foot scale replica of the St. Lawrence hydroelectric plant. The Tent of Tomorrow's unique cable suspension roof held translucent, Kalwall plastic laminate panels installed in a grid. The individual panels were in red and blue tones. The space under the one-story mezzanine deck along the perimeter of the Tent was enclosed by a red and white stretched canvas panels. Today, this one-story structure is painted to reflect the striped effect of the original canvas.