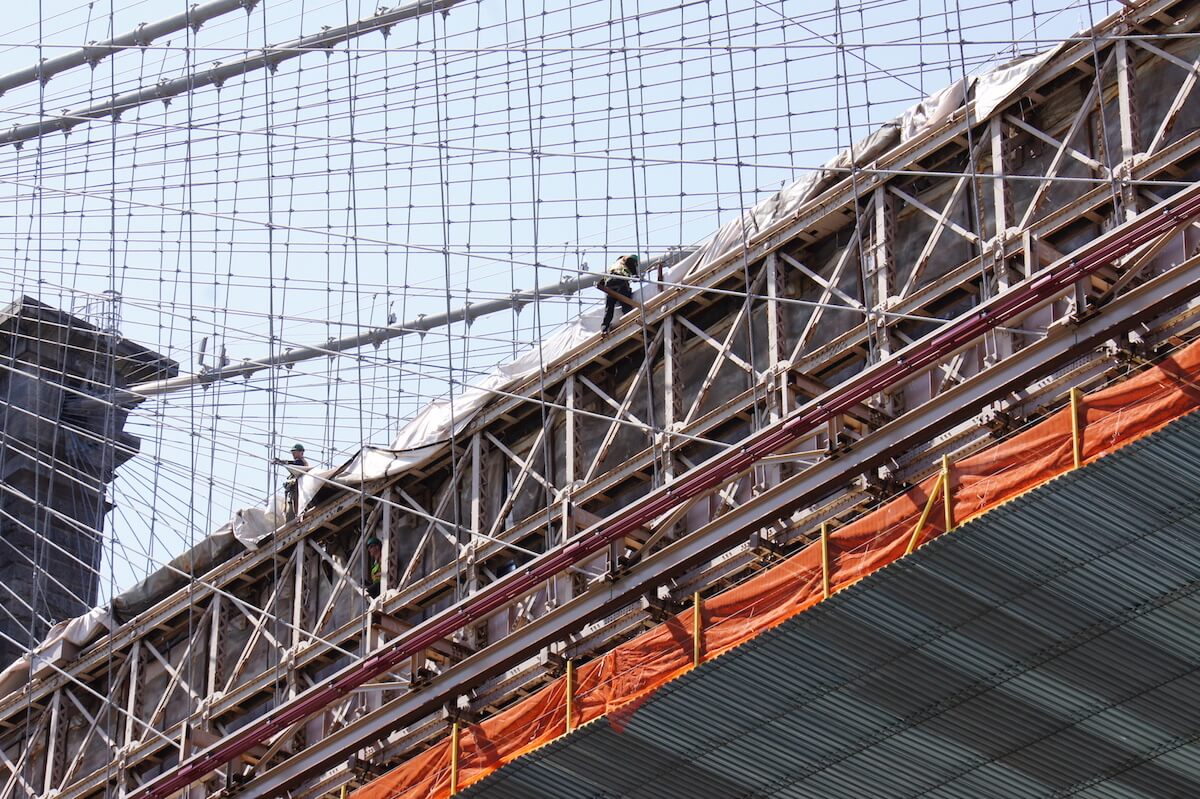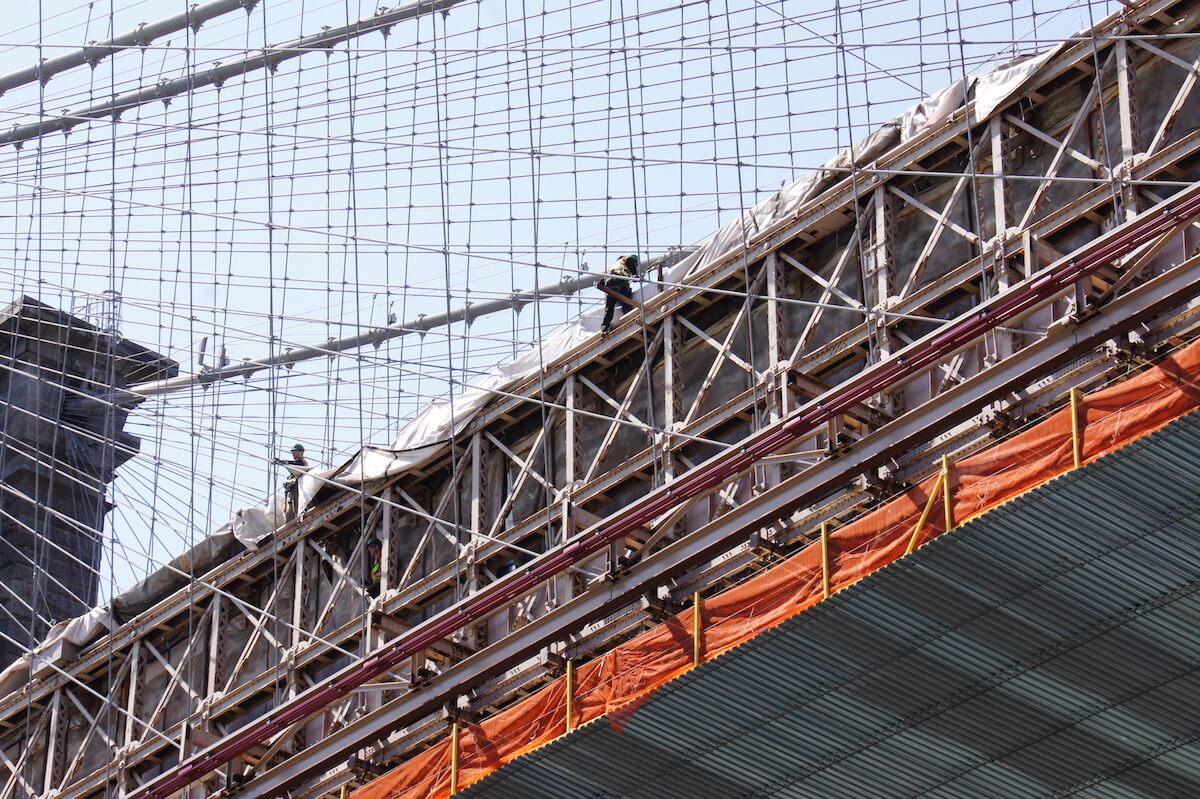 The Project
Despite its 3,455 feet in length, the Brooklyn Bridge belies a much more substantial footprint on the New York metro area. Since opening in 1883, both its pedestrian promenade and later its roadways have not only endured constant usage, but also bore witness to a wealth of events over the last 131 years.
So, when the nation's infrastructure came under enhanced scrutiny in 2008, immediate action to refurbish the bridge was deemed necessary and the bridge was deemed one of the worst on a long list, immediate action was necessary, specifically, the application of a new coating system.
In 2010, a $508 million renovation began, with Skanska Koch emerging as the winning bid. Woodside, New York–based Ahern Painting Contractors was enlisted to handle the massive logistics and execution of the $152 million coatings portion of the project. Incorporated in 1962, Ahern is a family business with about 200 full-time and part-time employees. With multiple major projects in progress year-round, Ahern has been recognized as a substantial contributor to the coatings industry as a whole.
Materials / Processes
Abrasive blast with recyclable steel media to SSPC-SP-10: Near-White Metal Blast Cleaning
Spray-apply a single 3-to-5 mil (76–127 microns) pass of Devoe Cathacoat organic zinc-rich epoxy primer
Spray-apply a single 1-2-mil (25–51 microns) pass of Devoe Pre-Prime 167 sealer coat
Spray-apply a single 3-to-5 mil (76–127 microns) pass of Devoe Bar-Rust 231 epoxy maintenance coating
Spray-apply a single 2-to-3 mil (51–76 microns) pass of Devthane 359H allphatic urethane gloss finish coat